Announcing Community MyLenovo Rewards
Drumroll please... Introducing, the new, the amazing Lenovo Community Rewards - now powered by MyLenovo Rewards! Starting February 15th, activities on Lenovo Communities will grant you FREE MyLenovo Rewards! You can earn up to $10 each month across a variety of community activities to reach the full target.
---
How do I earn points on Lenovo Communities?
You can earn MyLenovo Rewards Points on Lenovo Communities in the following ways:
(2000) | Profile completion - (1/lifetime) – 2000 pt/each
(

1000

) | Add or accept a friend - (10/month) - 100 pt/each
(

1000

) | Receive likes or ratings - (5/month) - 200 pt/each
(

1000

) | Leave a like or rating - (20/month) - 50 pt/each
(3000) | Leave a comment - (10/month) - 300 pt/each
(4000) | Start a new forum thread - (2/month) - 2000 pt/each
Once you've accrued enough points, you can easily redeem them for your purchases at checkout on the LenovoPRO Store.
---
Lovin' Lenovo Rewards & Communities
Having issues submitting your entries? Scroll to the bottom of this post for help.
---
Are you new around here?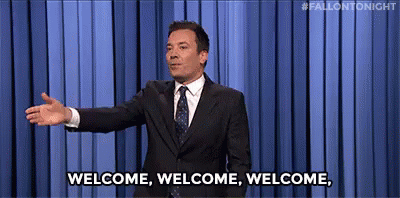 Welcome! Explore the community and discover other ways to win, participate and enjoy!
---
Verification issues submitting any of your entries:
Due to the fraud detection process in Gleam, this can happen when a user is entering from an IP or location that has been previously flagged for unwanted online behavior. You may be prompted to verify yourself via Google or social media, as this is the quickest way to check if you are YOU! Otherwise, we suggest the following, that you:
Not enter the giveaway from a shared location like a school, workplace, hotel or library
Turn off a VPN if you have one enabled (as these are commonly used for fraud)
Login to the giveaway via a secure connection rather than cellular data
Restart your connection (as some ISPs will recycle IP addresses)
If you continued to experience issues, please use the technical support contact form with Gleam to get the best support and let Beth, your CM, know.
---
Have questions about earning MyLenovo Rewards on the LenovoPRO Community? Browse our full list of FAQs here and learn more about getting started.
Say hello to your MyLenovo Rewards team and your Community Managers in this thread and tell us what you think!