In the 'community' industry, there are some cool opportunities for folks to win some swanky awards.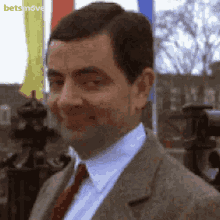 CMX 2023 Awards Nomination List was just shared and looks like I'm on it - B2B Community Professional of the Year nomination!
My amazing colleague Ben Green was also submitted for Gaming Community Professional of the Year, as well as our fearless community team leader Jessica Mara who was nominated for Executive Community Team Leader of the Year.
Public voting is open till December 2nd and I would love if you felt so inclined to drop in a vote for me as your favorite LenovoPRO Community Manager ;) I wouldn't be here doing something I love if it weren't for y'all. Same goes for this nomination - it's thanks to you all for being so amazing and creating this incredible community that this is even a possibility for me to receive.
Vote before 12/2 - https://cmxhub.com/cmx-awards-2023/
Here is more info about Ben & Jessica (you know me already) if you want to cast a vote for them too
Ben Green, Legion Gaming Community Manager
Ben is amazing, imho. He works relentlessly to create an amazing Legion Community experience. He is very creative, hard working, always on top of things and constantly succeeding! He has received other awards before for his engagement, work ethic and community success. As a colleague, he is a pleasure to work with and is just an all-around great guy. Learn more about him on this webinar recording, by visiting the Legion Gaming Community or following him on Twitter!
Vote for Ben! (Individual awards section, #4)
Jessica Mara, Global Community Manager
Jessica is a well-established and successful professional and leader. She is the umbrella this community thrives under. She is always supportive of what we need to keep bringing you this amazing space of connection and community. I am thankful for her leadership, support and desire to help me and my colleagues succeed.
Vote for Jessica! (Individual awards, section #5)